Engine Repair in Fairbanks, AK and North Pole, AK
Pearson Automotive is committed to customer care and satisfaction. To that end, we offer engine repairs in Fairbanks for any vehicle. You might feel like there is an issue with your engine, but you might be afraid to bring your car in. We welcome customers both Fairbanks and North Pole, military personnel from Fort Wainwright, Eielson Air Force Base, and anyone who is passing through the city.
With free second opinions, free loaners, and a comfortable waiting room, our ASE-certified technicians make your engine repair experience as affordable and as simple as possible.
Your car is a beautiful feat of engineering that features several systems working in tandem. That makes the vehicle a complicated place where one issue can cause engine trouble, no matter how big or small the problem is. We have seen it all at Pearson Auto, and the most common engine issues tend to be:
Do not assume that these issues are due to the extreme cold, prolonged exposure to sunlight, road conditions, or other factors. Visit us as soon as possible, preferably before the problem gets worse. 
We Offer Comprehensive Diagnostics
A diagnostic report from your vehicle includes a series of codes that look confusing to customers. We sit down with you to explain every part of the diagnostic report, and you are welcome to ask questions. While we want to fix your car, we believe in educating you so that you have a better understanding of how your car works.
We let you know how much it costs to repair each problem, and we also let you know when certain issues do not need to be fixed right away. In these cases, we can schedule another appointment for those repairs.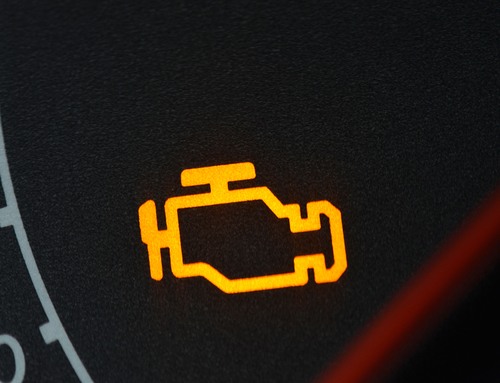 We often see customers with their check engine light on, a problem often caused by a malfunctioning oxygen sensor, spark plugs, gas cap, ignition coils, emissions solenoid, fuel injector, or thermostat. We run our diagnostics and complete an inspection while narrowing down the problem to only the things that turn on your check engine light. 
Even though Alaska does not require emissions inspections on your vehicle, you might move to a state where they are required, your gas mileage will improve, and the vehicle retains more value after a repair. Turning off your check engine light prevents stalls or breakdowns on remote roads, accidents, and even more expensive repairs in the future. 
Why Choose Pearson Automotive?
Call us or contact us online today when you need engine repairs in Fairbanks. Our team has two locations, works quickly, and helps you get back on the road as fast as possible. We also offer free second opinions after you get an expensive estimate elsewhere.
All engine repairs at Pearson Auto include a 5-year/50,000 mile warranty. Our warranty coverage covers parts and labor, and it is explained to you when we return your vehicle. If, for any reason, you notice the same problem happening again, come back so that we can honor our warranty.